For You
The CadCARD, a two-sided slide chart, is a full featured reference tool that easily fits into your workflow for use with AutoCAD.
For Them
Instructors can use The CadCARD to assist in explaining many CAD concepts such as scale and its effect on drawing elements.
For All
The CadCARD becomes an instant reference tool for everyone from the new user to the seasoned pro.
As designers, architects, engineers, and drafters, you will find it to be a quick, easy to use aid in many of your day-to-day CAD tasks, therefore making your jobs more streamlined and efficient.
The first side combines the initial setting, drawing scale, with lots of useful text and drawing size information. It also touches on useful settings, such as: block scale factors, linetype scale factors, inverse multipliers, standard font types, hatch pattern scale factors and so much more.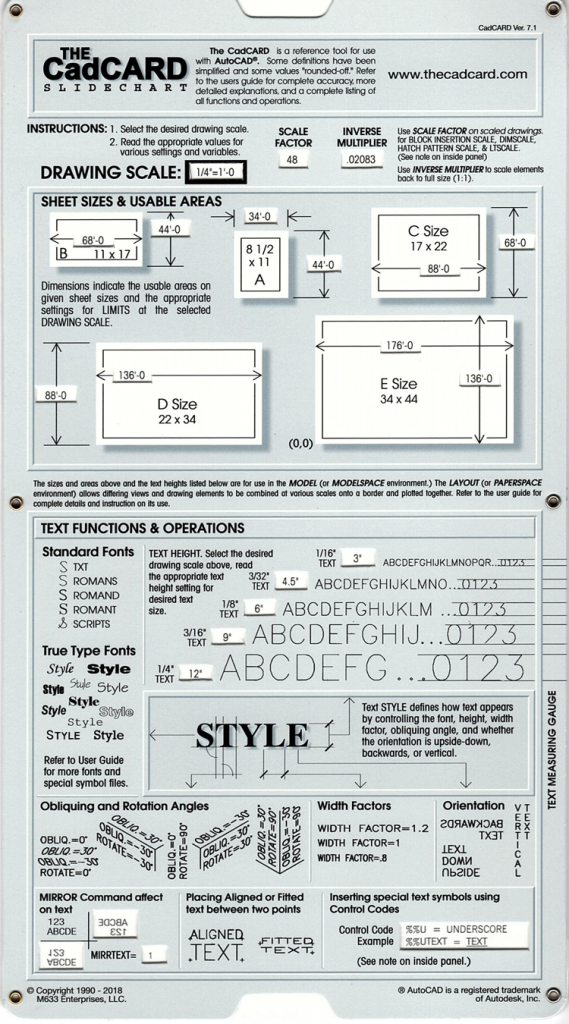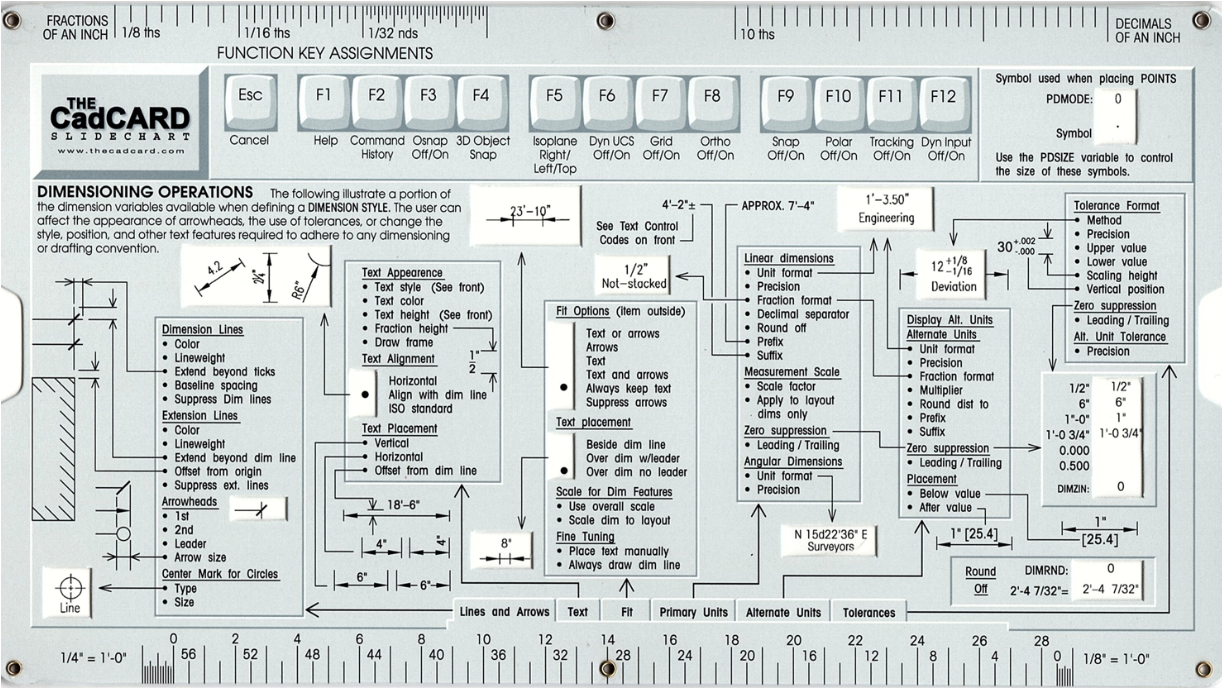 The second side contains dimensional operations, including: summary explanations of the dimension style settings, variables and formatting options. The sleeve further leverages the usefulness of the tool by graphical examples of what settings change.
Each common paper size is displayed and their respective unit sizes and scale factors are coordinated. The font options presented clearly demonstrate the effects of scale factor changes.
Our Pricing
Free shipping on all orders
Have questions?
Have suggestions?
We want to hear from you. What do you like about The CadCARD, what don't you like? What would you like to see on later revisions?
We appreciate and value the feedback of our customers!
Having trouble placing an order? You can also call us at 918-812-7515.